Sujit Dey is a technology visionary and entrepreneur, who has successfully transitioned impactful technologies from research to global deployments. He has founded or co-founded multiple companies in various industry verticals, including wireless, multimedia, renewable energy, and healthcare, leading to multiple acquisitions. He holds the Jacobs Family Endowed Chair in Management and Engineering Leadership at UC San Diego. In 2015, he started the UCSD Connected Health Program, in partnership with healthcare providers and healthtech companies, creating innovative AI based platforms and solutions in multiple healthcare practices. Sujit brings his vast experiences from his previous roles as CEO and CTO in product development and market strategy, partnership and business development, and venture funding and acquisitions to lead CIPRA.ai.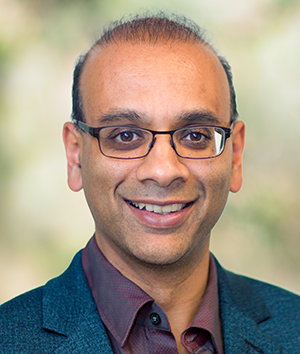 business and partnerships developments
Sumeet
Maniar has been a serial entrepreneur, with core expertise in product and new business development where he has led 15+ products and deals totaling $100mm cumulatively.
Sumeet
's last several years in the healthcare space is in digital health and AI as CEO of WellBrain. Some relevant successes include driving medical device sales by up to 600% on a  practice by practice basis nationwide, thus impacting a $25B industry.
Sumeet
also has leveraged success in areas of remote patient management and related areas in working with physicians and hospital systems, demonstrating health care savings, Rx decreases, and better patient outcomes.
Sumeet
has previously created and led successful companies in the video game industry. He recently won a product of the year award in Health 2.0 in 2022.
Eric has 25+ years of business development experience with early to late-stage startups, high growth, and Fortune 100 companies. The spectrum of companies includes digital health, medical device, biopharma, and diagnostic entities. Roles have included BD rep, CCO, and Senior Sales Director with up to 40 reps and distributor groups as direct reports. Of the five startups he has worked with, three have resulted in successful exits, totaling over $400M. Eric has launched several new technologies which ascended to number one in the region (and in the country) within three years. He has also achieved President's Club six times throughout his career with three different companies.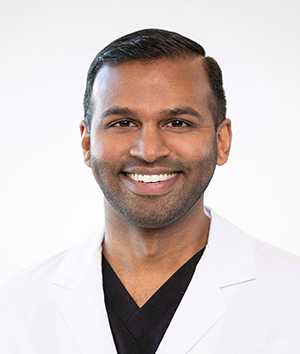 lead physician advisor, leads clinical engagement
Brian Khan is a physician and informaticist who works at the intersection of healthcare and technology. Dr. Khan is board-certified in internal medicine experienced in the clinical care of patients with chronic conditions. He is also board-certified in lifestyle medicine which focuses on applying evidence-based, whole-person, prescriptive lifestyle changes to treat and reverse chronic conditions. Brian obtained his MBA in healthcare management and has worked at large health systems like UCSD Health and Adventist Health as a physician leader with broad responsibility around clinical information systems and innovation. He is a digital health reviewer for the National Science Foundation and has hands-on experience guiding numerous early growth companies in digital health and AI. He is experienced with clinical trials particularly around the application of technology in healthcare and has numerous journal and textbook publications. Dr. Khan's vast experience in internal medicine, clinical informatics, artificial intelligence, digital health, and process improvement brings tremendous value to the leadership and technology teams.
co-founder, leads product engineering & delivery
Jared Leitner leads the product engineering and delivery at CIPRA.ai. He earned his MS in Electrical and Computer Engineering from the University of California, San Diego in 2020, and will receive his Ph.D. degree in 2023. His specialization covers machine learning techniques for personalized health monitoring using wearable device data. Jared has multiple years of experience in machine learning, data science, software and cloud development, integration with RPM and wearable devices, and digital health product delivery.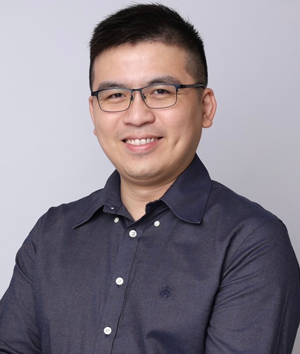 co-founder, leads research & development
PoHan Chiang leads research and development functions at CIPRA.ai. He received his Ph.D. in Electrical and Computer Engineering from the University of California, San Diego in 2022, where he worked with Professor Sujit Dey at the Mobile Systems Design Lab. PoHan has years of experience in digital health technology development, clinical trials and product delivery. PoHan's research interests include machine learning, digital health, renewable energy powered green communication and industrial Internet of Things (IoTs).
Antoripa Dey leads the communications functions at CIPRA.ai. She earned her B.A.s from New York University in Journalism and Urban Studies, with a concentration in City/Urban, Community and Regional Planning in 2020. Antoripa has years of experience in communications development and management, from notable magazine publications to global nonprofit organizations. At CIPRA.ai, she specializes in fusing internal and external communications through patient and clinician engagement. 
Find out more about how CIPRA.ai was developed, tested and proved its success in the medical field.